These maps illustrate the territorial boundaries & geographic centroid for each of the 4 inscription words to facilitate discussions pertaining to the theories that these words represent centers, districts, or zones. One school of thought considers the inscriptions to represent places of storage or destination (in which case the archaeological evidence should find them mostly in 4 distinct geographic groups); another considers them as places of origin that would be untraceable by archaeological data.
In this first set of 4 maps below, the dotted blue border indicates sites with at least one LMLK handle with that particular inscription; the solid green region represents an area bounded by sites with at least two LMLK jars. The reason for illustrating both criteria is to consider the absolute broadest area possibly represented by the inscriptions (which could include stray handles out of context), & the absolute minimum area based on at least 5 handles or 2 reconstructable jars (which excludes stray jars):
HBRN Zones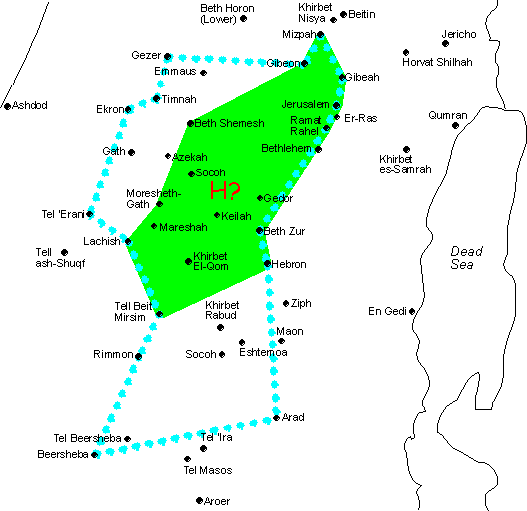 MMST Zones
Note that 3 other MMST handles were excavated from 2 sites much farther north (Jezreel & Tel Sharti).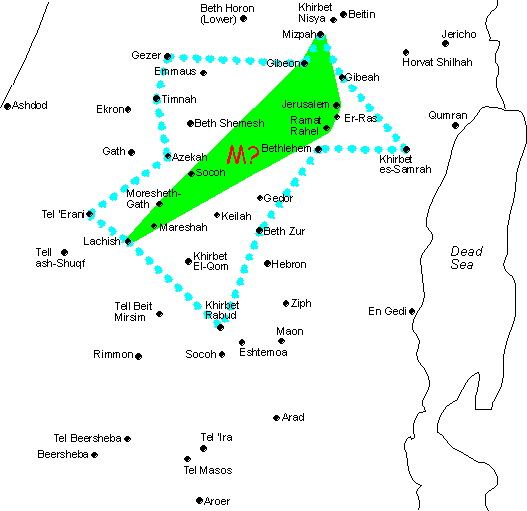 SUKE Zones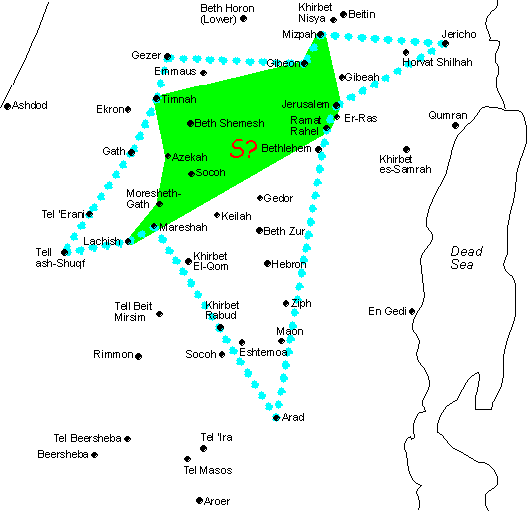 ZYF Zones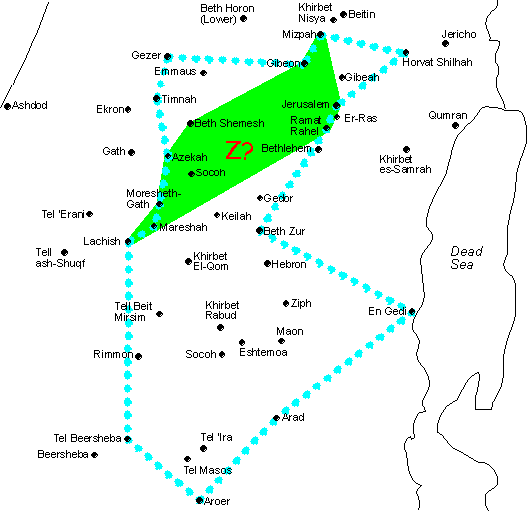 The large, red letters followed by question marks indicate the centroid of each region, which coincide with the chemical analyses of Type 484 jars confirming that they were probably manufactured in this general area. It is also worthwhile to examine the 4 sites where the largest quantities of each inscription have been excavated:
Just to cover all questions about the data, here are 2 maps analyzing the distribution of the icons:
x2x Zones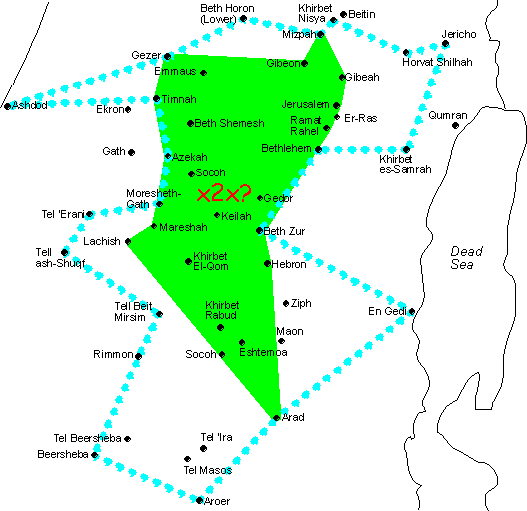 x4x Zones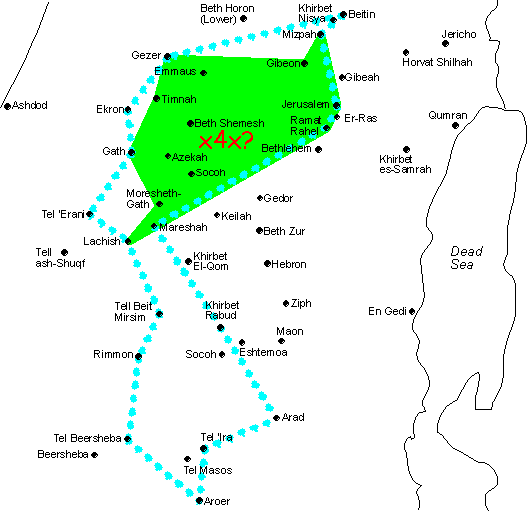 The sites where the largest quantities of each icon have been excavated: